The Internet is buzzing, Zuck's changing, big tech giants are pumping, Jpeg Dps uploading.
The Big M is here.
And you know shit's real when owning a virtual gas station can make you a millionaire in the real world.
Yeah. That's how 37-year old Robert Doyle made $1000,000 in 6 months !!!
No kidding. The era of Metaverse is upon us.
But what is Metaverse?
The term 'Meta' literally means Going beyond.
Metaverse was first used in Neal Stephenson's 1992 novel 'Snow Crash' which talked about experiencing a virtual world with the help of augmented reality technology.
From fiction to fact. Today you are seeing it all in action.
VR, AR Technology getting immersive, integrating digital deeper into your physical reality, creating ever expanding horizons of opportunities, experiences.
Before you dive further in Metaverse, let's get the basics right –
Virtual Reality (VR) – Fully artificial environment
Augmented reality (AR) – The real world is enhanced with digital objects.
Mixed reality (MR): Virtual environment combined with the real world
Extended Reality (XR) / Metaverse: A mix of all of the above.
Metaverse is the evolution of the Internet into becoming a single, seamless entity. A place where unlike current virtual platforms, you'll be able to hang out with your friends, work, visit places, buy/sell goods and attend events.
All this while retaining your digital identity and assets.
How far are we from Metaverse?
Metaverse isn't something in the future. It is already here and you have been knowingly-unknowingly engaging with these delightful line-blurrers for a while now.
Remember Farmville, Pokemon go or even Social Media Filters. How you use them to create, tweak your reality and create a digital version of yourselves.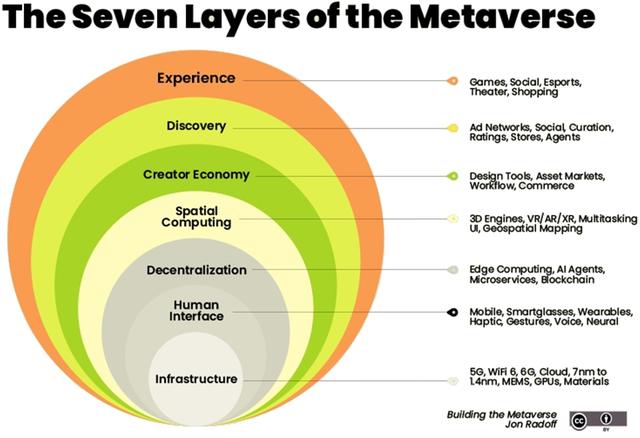 And if something as simple as Social Media Filters can generate opportunities for influencers, creators. Think of the potential for skills and talents that can be put to work as we dive deeper into the digital realm.
"Meh, I dun care about Metaverse"
You'll have to, kid. Because everyone will. So the quicker you move, the more you gain.
Who is already in the Metaverse?
While there are some who may need to acquire new skills before they can teleport to Metaverse, some have an edge and are already a part of it.
Software engineers – Tech and gaming companies are (and will be) looking to handle specialists who can handle huge amounts of data, information that extends well beyond the web searches.
Game Designers & Artists – Graphics and Games are gonna be on the forefront of Metaverse. Building, designing VR games, working on real time feedback, resolving issues is gonna be a hot selling skill.
Product Managers – Whether it is NFTs or social experiences, product managers will have an edge in understanding users' points of view, gathering feedback, and seizing the right opportunities.
Blockchain Engineers – Developers/ Engineers who understand decentralized ecosystems and have good knowledge of programming tools will be creating digital blockchain for enterprises.
Money Makers / Flippers: They are the first ones to see opportunity in everything future. Data states 3.2 Million people hold at-least 1 NFT in their wallets.
How can I be a part of this growing digital reality?
These 4 tips will make sure you get hired and take your career path to the next level –
⭐️ Learn and acquire the right Skills
Right skill is the key. A Software engineer? Learn Rust, Javascript, NodeJS, Git, API integrations, & other skills.
A 3D character artist? Learn Maya, Cinema 4D, Blender, and some experience with gaming, creator skins, & knowledge of Unity or Unreal.
An Artist or NFT enthusiast? Learn about decentralized technologies.
⭐️ Meet, Network, Interact
You can't create opportunities without meeting people. And the great thing about Metaverse – You can meet people both in the real and virtual world.
Virtual worlds like Decentraland, The Sandbox, and Cryptovoxels is where Meta enthusiasts hang
⭐️ Build your Brand
Just like Web2.0, a personal brand will give you an edge in the Metaverse.
If you're a designer – Make sure your portfolio is up to date with design sketches, avatars, product design templates, etc.
If you're a Marketer – Learn how communities are interacting on Discord. Spend some time minting and learning promoting an NFT collection.
⭐️ Write about the Metaverse
The easiest way to learn and build a personal brand in any niche is to write about it. The content you create can help you establish your expertise and eventually create opportunities for you.
What the Future looks like
Metaverse is still in its baby stage. No one knows how it will roll out and look for sure. But one thing that's for sure – This intersection of AI, VR, gaming, blockchain, 5G, and augmented reality (AR) promises opportunities to help individuals find the land of their dreams.
With Giants like Roblox, Epic, Facebook, Nvidia investing time and effort in building Metaverse, it is no secret that the next big opportunity lies in what Mark Zuckerberg calls the 'New North Star.'
And if you are wondering if there is a place for non-tech jobs in Metaverse? Hell yeah !!!
Metaverse Stylist
Your digital avatar will be an extension of your personality. And in the colorful metaverse where the real world brands like Adidas and Nike are creating augmented reality clothing, a metaverse stylist will be a very-in demand job.
As a Metaverse stylist you will accompany your clients in all their shopping endeavors, making sure their purchases are in sync with the latest trends and they don't miss out on best/latest deals
Metaverse is afterall a place where you can be anything you want and dress any way you want.
But will anyone care for their digital avatar looks?
IMVU, a Metaverse social network growing by 44%
Companies like RTKFT – Creators of Sneakers and collectibles being bought by Nike
GUCCI has entered the verse.
(Link to the News Article https://www.theverge.com/22833369/nike-rtfkt-nft-sneaker-shoe-metaverse-company)
DressX – One of the first digital-only stores in Decentraland making 'branded' digital clothes
If these trends are anything to go by – Then yes!! They will
Metaverse Asset Advisor
The ones who have jumped early into Metaverse will have a better understanding of crypto, NFTs and other Metaverse assets. And eventually they can become Metaverse Asset Advisor, the most sought-after title in the metaverse.
Think of them as a financial advisor in today's world.
They will be able to tell which asset to buy, which to hold for them long term, which you trade in. They will be in tune with the Market pulse and keep flipping your investments on that basis.
Upland or Cryptovoxels, or Somnium Space? Should you purchase a CryptoPunk or Ethereum or Solana?
Your Metaverse Asset advisor will have the answers depending on your budget and goal.
Metaverse Tour Guide
There is no shortage of experiences in Metaverse. A metaverse tour guide can help you shortlist and jump with you from environment to environment, giving you lesser known facts about the platform, help you access exclusive experiences and even spend some time with you while you browse the Museum of Crypto Art.
Much like the tour guides of the real world – You can work as a freelancer or can even be hired by the blockchains or virtual worlds themselves as they build out an ever-increasing immersive environment. Of course, metaverse tours will likely come complete with their very own NFT tour tickets.
Metaverse Lawyer
As decentralised as the platforms can be, it still has a few rules of their own. The NFT boom has given due value to digital artists, creators, musicians, athletes, & much more.
But since it is a new space, there is a lot of scope of confusion and clarity. Who truly owns an NFT? What about the copyright issues associated with digital art? Does trademark law apply to a virtual world built on Ethereum? Can you include an NFT in your will? Will your beneficiary have to pay taxes on it? These are all questions that a good metaverse lawyer will be able to answer.
A law firm even opened up a virtual location within Decentraland, a first-of-its-kind initiative.
Metaverse Marketer
Marketing is all about keeping culture and audience needs in sync. And when can have a "Chief Meme Officer", then why not Chief Metaverse Marketing Officer.
As a Chief Marketing Officer you can help your brand buy the right billboard space in a virtual world, Nurture communities on Discord or wherever people are flocking, launch advertising campaigns that blur the lines between the physical and digital.
Where can I start learning about Metaverse?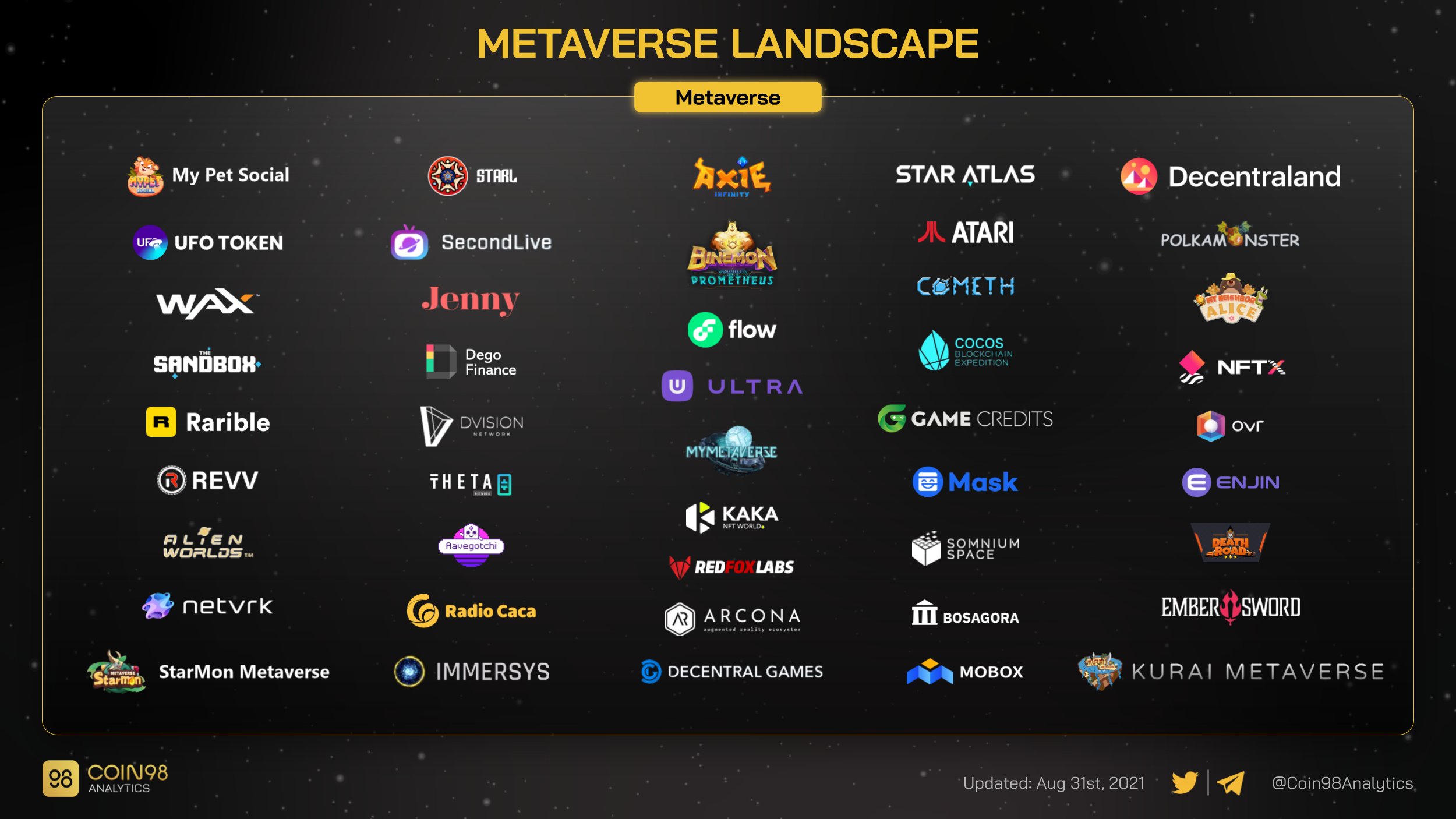 Metaverse is going to open a lot of learning, earning avenues for you.
Be smart and don't dismiss it like a passing fad – like they once did with the Internet
It is here to stay. Learn, upskill and enter the real digital world.
Here are few places you can begin learning about Metaverse and the job prospects it is gonna open for the world –
Join the community on discord
https://www.ledger.com/academy/blockchain/digital-jobs-working-in-the-metaverse